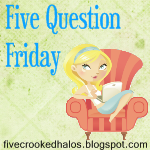 1. W
hat is a hobby you would love to learn and why?
I have a lot of hobbies I do now, like crochet, photography, and music, but I would really love to learn to decorate cakes. Not just normal homemade cakes like anyone can do, but with the fondant and fancy stuff! I think it looks so neat!
2. W
hat do you wish you could have delivered to your house but does not deliver?
Oh definitely Chinese/Japanese food! I feel so lazy because I live like two blocks away from my favorite Hibachi grill, but MAN, if they would deliver It'd be on [food] cloud nine! Haha
3.
What's your favorite snow day activity? Inside and out?
Sledding. I've only ACTUALLY gone sledding once when I was little, because here in Alabama we don't really get enough snow to do anything. A couple of years ago we got a pretty big snow for us where we were snowed in and we tried going down the hill with trash lids... It didn't work too well lol.
4.
Would you meet a stranger from an Internet dating site?
Probably not. I don't judge anyone who does because I know for some people it works, I just don't think I'd be comfortable not knowing enough about someone because I didn't know them a while before hand.
5. I
f you had to spend 35 hours in a car with 4 other people, who would you choose?
Welllll, of course my Husband would be #1. As far as 3 other people, it's hard to pick, I have so many family members that I could be with for so long without complaining! But as long as I can sleep and have snacks, I don't think I would have very much of a problem! Especially since last month I just spent 6 hours in a van with 5 teenagers... I think that's an accomplishment.